Michigan Metal Roofing Company
Bringing Quality, Durability, and Aesthetics to Your Home
At American Metal Roofs, we're passionate about showing homeowners the many benefits of metal roofs. More than just a trend for agricultural or commercial properties, metal roofs bring lasting value and undeniable charm to residential properties. Our metal roofs provide energy savings, generate less waste, and offer a long lifespan, making them a smart choice over traditional asphalt roofs

Why Should You Choose American Metal Roofs?
American Roots and Local Ownership
American Metal Roofs (AMR) is a homegrown, American company. Every roof is proudly Made in the USA, emphasizing our commitment to local manufacturing and American quality. Additionally, as a locally-owned business, We have a deep understanding of Michigan's climate and housing trends, which allows us to have more personalized and effective services for our valued customers.

Professional Expertise
Our workforce is our strength. Unlike other companies that rely on subcontractors, AMR's crews are full-time craftsman who are certified in roofing and ventilation, punctual, organized, and dedicated to providing excellent service. There are plenty of other roofing contractors in Michigan – but our team has been doing this the longest:
· We have installed over 5,000 metal roofs since we opened our doors in 2000
. American Metal Roofs is Michigan's most experienced metal roofing company

Customer First Business Model
Our owner and founder Frank Farmer always says "Our goal is to help you make an informed decision for if and when a metal roof is right for you". We value our customers at every stage of the sales process, which is why we offer:
· No pressure presentations
· Comprehensive roof analysis to determine the life left in your current roof
· Transparency in providing an exact quote
· Home Feasibility testing before installing a metal roof
· On time and reliable crews
· No mess job site cleanup with Equipter landscape protection equipment
· Amazing Warranties
We value our customers and what they have to say, but you don't have to take our word for it – check out our reviews!

Comprehensive Warranty Coverage
We offer extensive warranty coverage for our roofs
· Hail Warranty
· Wind Warranty
· Fire Warranty
· Lifetime Manufacturer warranty for both material and labor
We are confident in our team and our products and are committed to customer satisfaction.

Roofs that are Made for Snow Country
Most metal roofs are designed to be used in the south and those designs would fail when up against Michigan winters. That is why our roofs are designed to not only withstand snow but beat it. Heavy snowfall slides right off our roofs! We also have a venting system that is proprietary to American Metal Roofs that increases energy efficiency in your home:
· Energy savings of upward of 10%
· Keeps 34% of the sun's heat from entering the home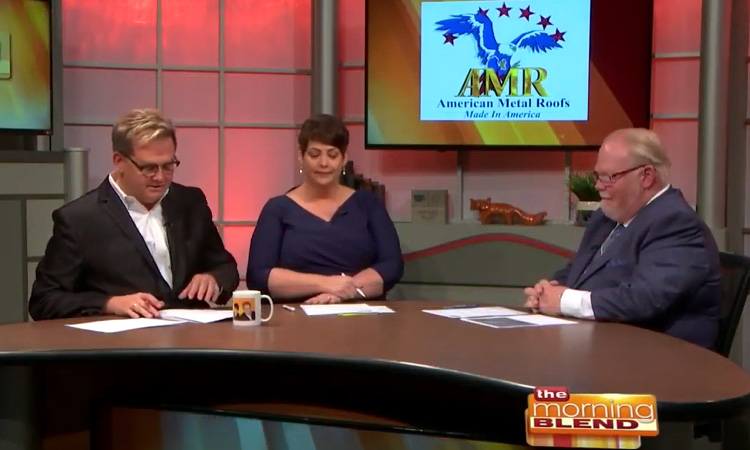 Roofs that are Quiet in the Rain and Cell-Phone Friendly
AMR roofs are designed with customer needs in mind. Not only are they designed to last against all Michigan weather conditions, but they are also designed to improve your experience at home:
· Quiet when it rains
· Cellphone friendly – no interference!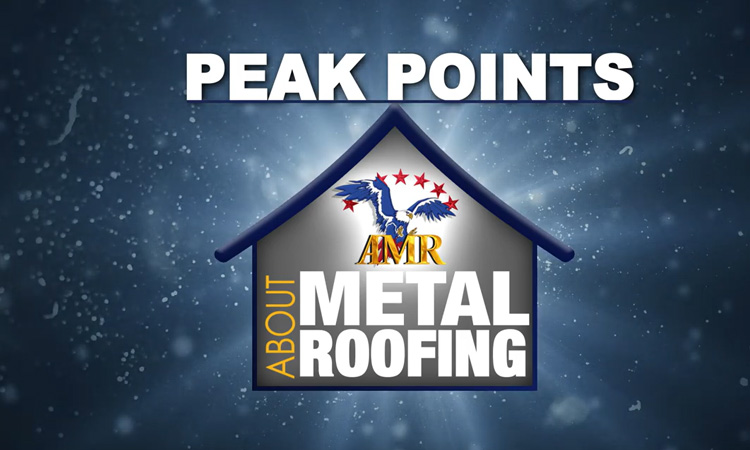 American Metal Roofs v. Other Companies


MADE IN THE USA AND LOCALLY OWNED

NO SUBCONTRACTORS - CERTIFIED CRAFTMAN ONLY


HAIL, WIND, AND FIRE WARRANTY





DESIGNED FOR SNOW COUNTRY


"High-Flow" Vent System Helps Eliminate Mold

Discover the Difference a Metal Roof Can Make
Quality, Variety, and Sustainability in One




Whether you prefer a standing seam metal roof or one resembling traditional styles, our range of metal roofs ensures that you'll find the perfect match for your home. All of our roofs reflect solar heat, are made from recyclable materials, and are designed to last 50+ years, resisting elements from hail to heat."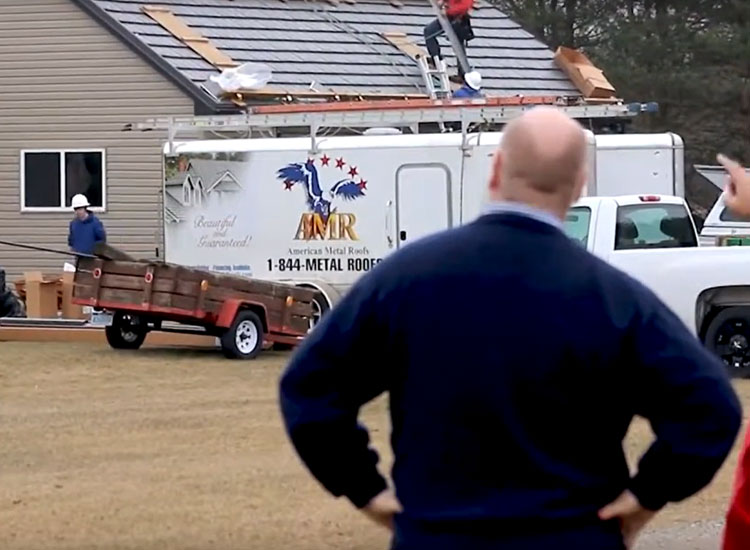 Protecting Your Property
We go above and beyond in respecting your property. Discover how we dispose of waste and ensure your landscape is undisturbed.
Get a Quote
Trusted by Michigan Homeowners
Hear from Our Satisfied Customers
"It was a phenomenal experience working with Lux Design Builds. Vered and Raz addressed all our concerns - working with us to define the scope of the work, developing detailed design plans, helping us narrow down the specific design elements while keeping our overall vision in mind. They went above and beyond to complete this renovation on budget & on time. We now have a home that is so much more beautiful than we thought we could accomplish."
- HD FROM SAMMAMISH
"My experience with American Metal roofs has been very positive. Every person associated with the company, from office staff to field personnel, was pleasant and friendly. There was never any scrap material left at the end of the day on any day of installation. The job site was left in its original condition when the job was completed."
- Terri H
"Thank you for the peace of mind that comes with knowing that our roof will never be damaged by the notoriously heavy snow loads that cover this area, nor will Cheanne and I have to perform the dangerous, back-breaking labor of removing that snow. That alone makes our new roof well worth the cost."
- Len M
High Rated Reviews Across